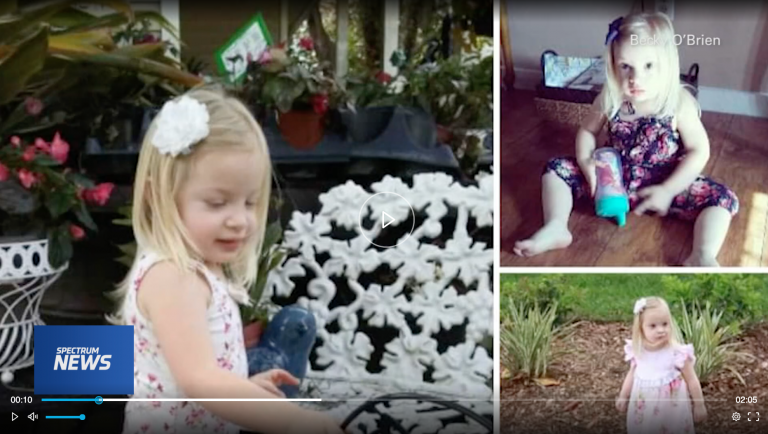 Click this link or image above to view the view
TAMPA, Fla. — A bill that would cap the potency of medical marijuana in Florida got pushed back Tuesday — not just ahead of a vote in the Florida House of Representatives Professions and Public Health Subcommittee, but also from a Tampa Bay doctor.
"This kind of looks like a solution looking for a problem," said board-certified pediatrician Dr. David Berger.
According to Berger, two physicians currently need to determine the benefits outweigh the risks of treating a patient younger than 18 years old with medical marijuana. He said his concern with HB 1455 is a provision that adds onto that. A section of the bill reads, "A qualified physician may not issue a physician certification to a patient under 18 years of age for marijuana, except for low-THC cannabis, unless the qualified physician determines that marijuana other than low-THC cannabis is the most effective treatment for the patient and a second physician who is a board-certified pediatrician concurs with such determination."
"It would be great if there were so many board certified pediatricians who are knowledgeable, accepting, who understood how to properly treat with cannabis, but the reality is that there's maybe, there's less than a handful in the state of Florida," said Berger. "It's going to make an access problem. If people cannot find a board-certified pediatrician to sign off on it, then they can't be treated or they won't be able to be re-certified."
Berger is founder and medical director of Wholistic ReLeaf, a clinic that specializes in pediatric medical cannabis. He said most of his pediatric medical marijuana patients are on the autism spectrum. The treatment can help calm violent or aggressive behaviors, but there are other conditions for which it can provide relief.
Becky O'Brien's daughter, Mary, is one of Berger's patients. She was diagnosed with double cortex syndrome, a rare form of epilepsy. O'Brien said it caused seizures and what she and her husband referred to as "night terrors," but what they now believe was also seizure activity.
"Since infancy, she never slept a good night in her whole three and a half years until we started this medical marijuana," said O'Brien. She said it also helped a great deal with Mary's seizures after she began treatment when she was five years old.
The main debate about the bill Tuesday centered around limiting the amount of THC in medical marijuana. It would be capped at no more than ten percent for smokeable cannabis and 60% for edibles. Republican lawmakers who support the bill say the evidence isn't there to support that additional THC delivers extra medical benefit and argue that it's actually leading to addiction.
"There really isn't anything wrong with the system that we have going right now. It's working. Patients are getting safe and effective medication," said Berger.
The subcommittee passed the bill with a vote of 12-6.
Original source: https://www.baynews9.com/fl/tampa/news/2021/03/10/tampa-doctor-says-bill-to-limit-medical-marijuana-potency-may-also-limit-access-for-pediatric-patients