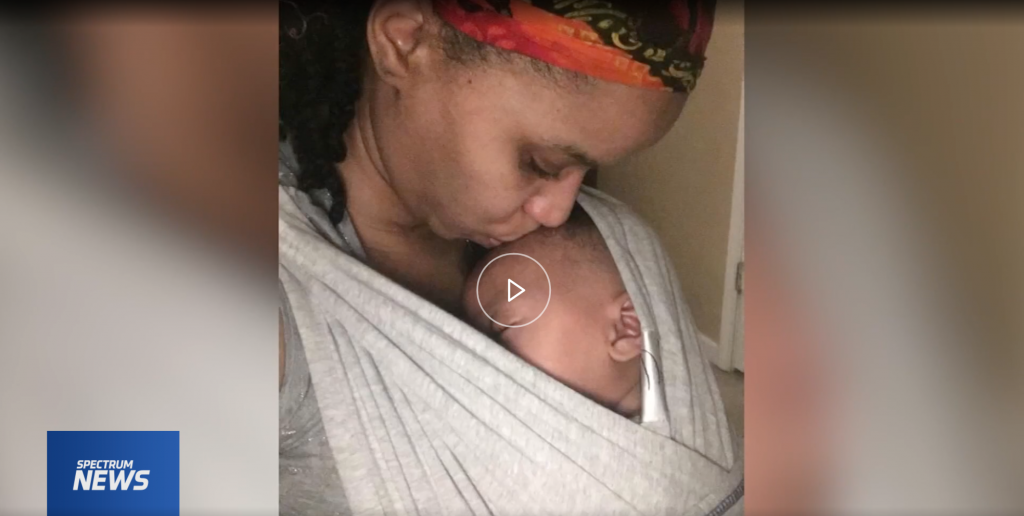 Click this link or image above to view the video
TAMPA, Fla. — While there's evidence to suggest breast milk offers infants protection against COVID-19, health professionals say more research is needed to answer remaining questions.
"There are still a lot of unknowns with it. We don't know for how long those antibodies are in a mom's milk. We don't know how effective they are at preventing infection in infants. We don't know if those antibodies are going to be specific to a mom/baby pair," said Lenna Gregory, a certified lactation educator and donor relations and outreach coordinator with Mothers' Milk Bank in Colorado. Gregory said it's one of the largest banks under the umbrella of the Human Milk Banking Association of North America and supplies a number of hospitals in Florida.
Some of the ads on the web site "Only the Breast," which connects people buying and selling breast milk, specifically mention if the seller had the virus or is vaccinated. One reads, "Had COVID in November, and recently got 2nd Moderna dose." Another says, "COVID-19 vaccinated…Provide your baby with safe antibodies!"
"I think we do need to start off with an understanding that for over a millennium, wet nursing or the feeding of breast milk to another child besides your own has been something that's been done," said board-certified pediatrician Dr. David Berger. "It's just not a common thing that's done now. Now, more often, it's done through breast milk banks, where the samples have been screened for any kind of infectious diseases."
Berger said breast milk from a woman other than a child's mother would likely provide a similar level of protection as the mother herself would, but more research is needed.
A study of 84 women by researchers in Israel found "robust" levels of COVID-19 antibodies in breast milk up to six weeks after being vaccinated. The study published by the Journal of the American Medical Association also notes other research resulted in similar findings in women infected with COVID-19.
According to Berger, a steady supply would be needed to ensure continued protection, which would need to be a consideration when it comes to purchased milk. He said it's also uncertain how necessary a step this would be since children are the least likely to develop severe COVID cases.
"We are seeing that some of the variants are hitting younger children, more likely to be symptomatic than in the past," said Berger. "But of course, if there's a low chance of a child getting sick in the first place from COVID, then obviously the level of protection for the bigger picture would be less so with using donated breast milk if there wasn't that big of a chance of it providing a needed type of protection."
Breast milk donated to Mother's Milk Bank is typically given to medically fragile newborns or premature babies in neonatal intensive care units. Gregory said there have been questions about whether breast milk the bank provides will have COVID antibodies. Donations are typically pooled, meaning clients don't receive milk from just one donor. She said questions about illnesses and vaccinations are asked during the screening process. While that's not specific to COVID-19, she said it is something the bank is tracking.
"We're not specifically segregating that milk to process only milk from moms who have been vaccinated because the data is just really too early to know that we have anything," Gregory said. "We do track that information for our donor. So, if we do come up with a time when we would want to pool those donors together, then we would have it. But for right now, we just don't know what protection it offers."
Berger notes that breast milk purchased online may not have been properly screened or processed to eliminate infectious diseases or bacteria and has the potential to go bad during transportation.