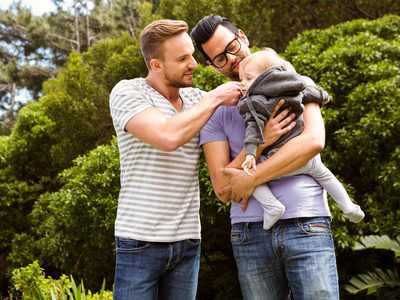 In keeping with the treatment and care of the whole child, Wholistic Pediatrics & Family Care offers a variety of services:
Prenatal consults – including nutritional protocols for the pregnant mother and the development of a birth plan.
Lactation services – Dr. David believes that breastfeeding is one of the most important things for a child's health. He is an expert in all issues related to breastfeeding. He provides lactation consultations and has served 3 years as the medical Liaison for the Palm Beach County Breastfeeding Taskforce. For families who can not nurse their child, Dr. David can discuss donated breast milk and hypo-allergenic or organic formula options.
Well child care – checkups at Wholistic Pediatrics and Family Care usually last 30-45 minutes. We believe that in order to properly care for children, information needs to be obtained about pregnancy and the birth experience, the family, the child's development, and nutrition. Many health and safety topics are covered during each visit.
Well care visits are recommended at the following intervals: initial visit within the first few days of birth as follows: birthing center/home birth babies

at 

48 hours; hospital babies: 2-3 days after discharge (then maintain the following schedule);

2 weeks old

 

(i.e., second visit); 2 months old (i.e., third visit, etc.) ; 4 months old; 6 months old; 9 months old; 12 months old; 15 months old; 18 months old; 2 years old (24 months); 2 ½ years old (30 months); 3 years old…and yearly after that until 21 years of age.
Sick visits – Dr. David has developed various natural protocols for many different illnesses and symptoms. Antibiotics are used when appropriate, but can often be averted with the timely use of particular nutritional supplements. Certain therapies are simultaneously prescribed when antibiotics are used to try and prevent the negative effects of antibiotics.
School & sports physical exams – age appropriate advice is given during these office visits. All forms that are needed for school entry can be provided.
Medical cannabis certification – for many chronic conditions, medical cannabis is an excellent treatment to consider. Dr. David Berger is considered the most experienced pediatrician in Florida who uses medical cannabis to treat pediatric patients. Patients are evaluated, certified, and treated through our on-site medical cannabis clinic, Wholistic ReLeaf.